And you may find yourself living in a shotgun shack
And you may find yourself in another part of the world
And you may find yourself behind the wheel of a large automobile
And you may find yourself in a beautiful house, with a beautiful wife
And you may ask yourself, "Well, how did I get here?"
For the first half of my life or so I lived in the North, then South and finally, the center of it.  For about 15 years or so my wife and I have lived for periods in Los Angeles and London. Since then we have traveled extensively.  Both internationally and perhaps more importantly, domestically, in a quest to find our perfect piece of America in which to settle.  We chose Bozeman.
Dione and I live in small Cottage house on the south west of Downtown.  When we bought it, it was orange and we called it the Pumpkin House. Since then Dione has had it repainted but it is no less bright. We bought a this small but perfectly formed little cottage, that had been painstakingly remodeled by its previous owner.  We elected to buy less space closer to Downtown rather the more, on the outskirts.  And we have never regretted that decision.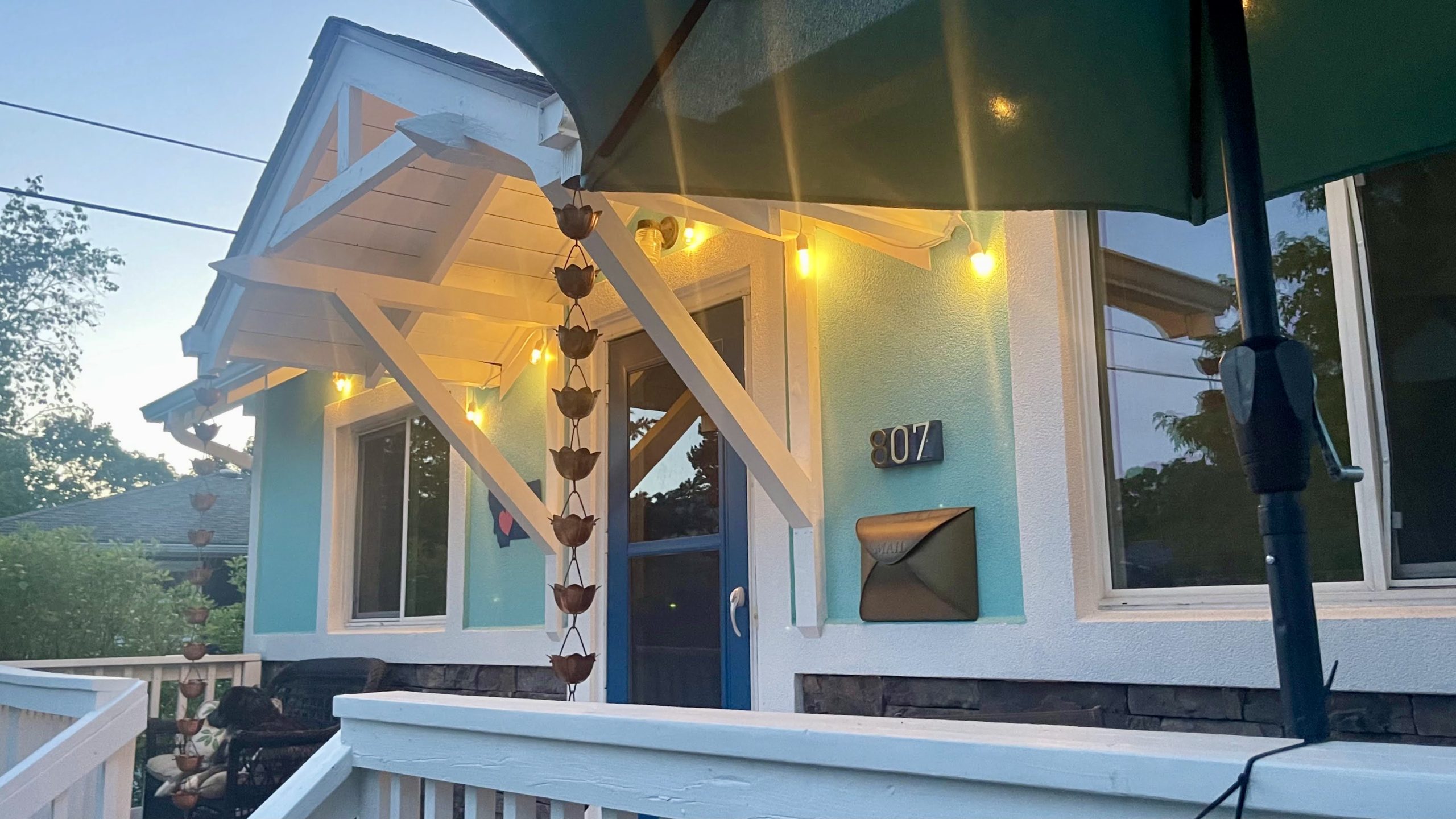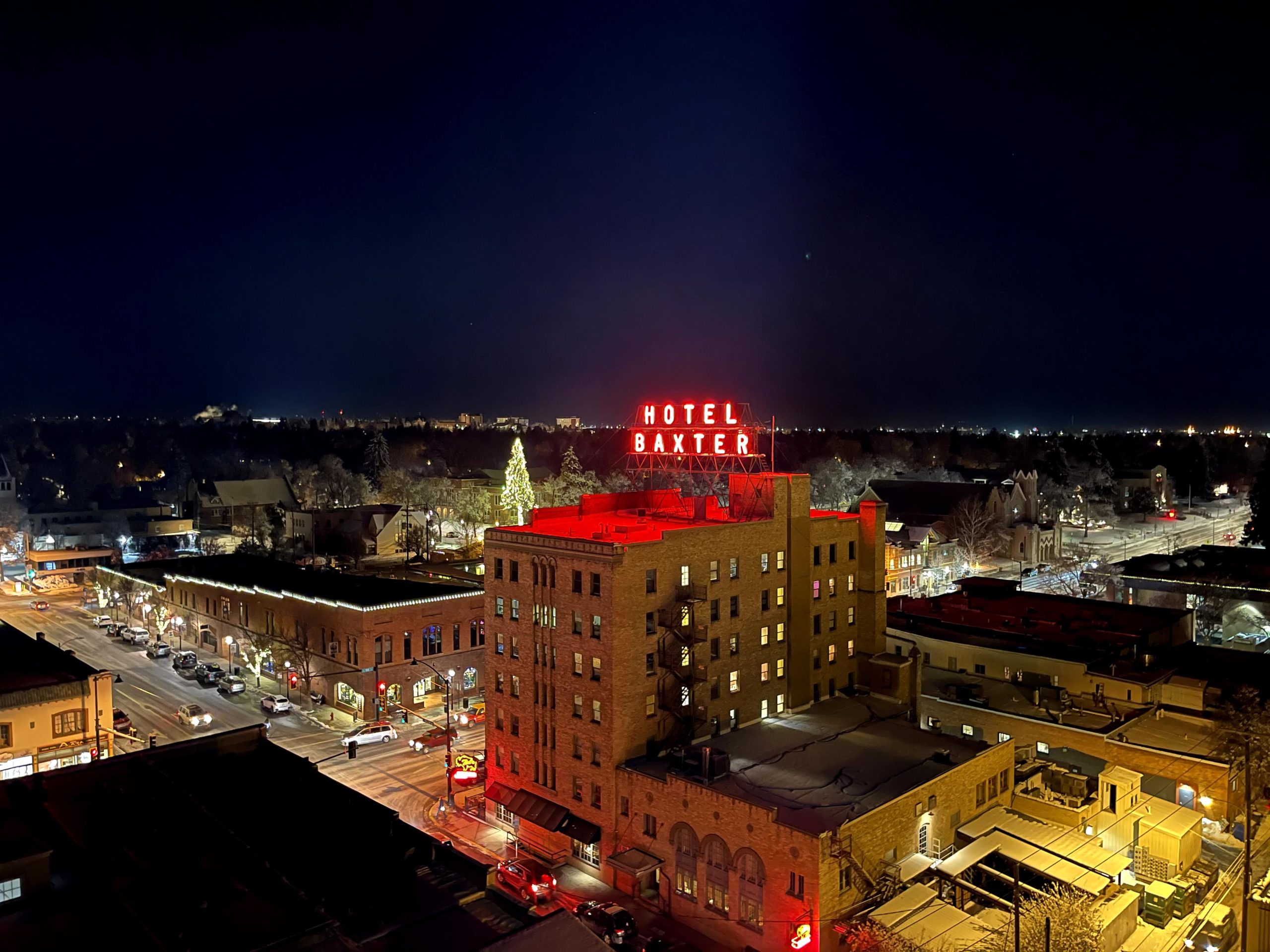 The capacity to walk downtown was a prerequisite and we do so often, in almost all weather. The streets that form this wonderful network of history offer a charm that has been lost to many small American towns. The people that make up the community will, as a rule, smile and acknowledge you as you pass. Coming from London that never gets old.
Our love affair with Bozeman has developed over the years prior and post our move here. We feel very privileged to live in this town.  Dione and I try our best to involve ourselves in the community and support local initiatives including the local food bank, where we volunteer to collect from our neighbors at various time of the year. 
We have an very active young Australian Sheppard / Catahoula mix dog, who you will find strapped to one of us most of the time, or romping with his pals at Cooper Park. I am registered as a local guide with Google and an active member of the Ask Bozeman online community.  I would relish the opportunity of sharing with you my enthusiasm for this part of Montana and Montana in general.
So, Why Should We Choose to Work With You, Tim?
It's a fair question. Let's face the truth; Bozeman doesn't need another Realtor.
Fortunately, while I have been involved in Real Estate most of my professional life, and that is over 25 years, I am going to try my best NOT  to be just another Realtor.
A selection of Genuine Customer Reviews from previous transactions.
AARON AND SHANNON
Client
We had a great experience working with Tim and highly recommend him. Coming from out of town, his knowledge in and experience with the area ultimately supported where we decided to buy. He listened to what we were looking for, provided great options that were in line with our needs, and took care of us through closing.
M.DIFRONZO.WASHINGTON
Client
Tim Rogers did a fantastic job executing a remote purchase in Big Sky for me. He visited all the properties and did excellent videos so I could see if there was anything the seller didn't want me to see in their sales materials. He checked out comparable market options for me and kept providing great guidance even after the sale was complete.
D. KERN. TRAIL CREEK.
Client
Tim helped me to find and buy a home in an area I had not previously considered. His advice and insights gave me the confidence to push my budget for a house with acreage, just outside of Bozeman. In the time since I have watched as the market has exploded and the wisdom of that decision has been realized. I am very grateful for my introduction to Tim. 
D. GERMAIN
Client
One of the most talented Agents I have worked with.