Pardon the expression.
I am good at a few things…
Golf is not one of them. 
The orb that you currently hold is physical evidence of this..
That you are reading this page also means curiosity got the better of you and you have scanned the QR code, said orb is sporting. And I did promise Free Beer, didn't I? And who could (or should) refuse that?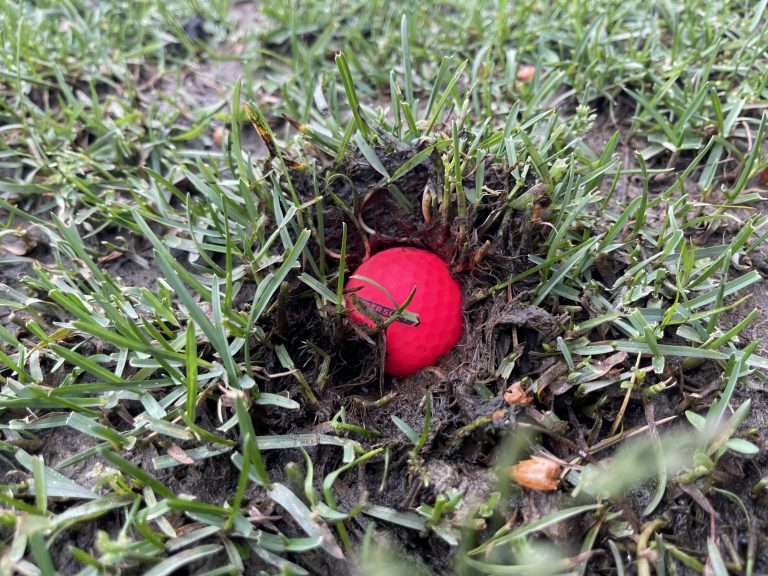 Sorry, I must confess this is shameless marketing. However, if the solidly mid range quality ball you have inherited, through my solidly low quality game, is not reward enough, you can swap it for a beer at my favourite downtown Bozeman bar. 
Wander on down to Pub 317, on the corner of Main and Rouse and use my ball as legal tender for a tap or bottled beer of your choosing. 
I have cleared this with management and it will go on my tab. I get my ball back, you get a free libation, everyone's a winner…
Actually, by net aggregate you are more of a winner..but I will take the hit.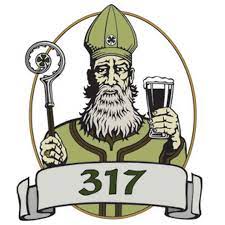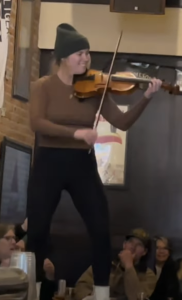 Just A Few Notes about "the Pub".
If you a local you will almost certainly know Pub 317. And if you are not, and you want to find a place the locals go, this is such a place. 
On any given day you will likely find a number of the usual "characters" in residence. Including the happiest man I know. 
You will find a good selection of tap beers and a very healthy (or unhealthy according to your doctor) selection of whiskeys and spirits. 
Live sport is a central tenet of 317 and there are numerous big screen TV's, so it's a good option for a game at any time. It is also the main sponsor for the annual "Run to the Pub" event. The clues in the title. This is one of the more successful half marathon and 10k events in the country. Each St Patrick's day weekend (when the country is not inflicted by an airborne virus) thousands descend on Main street for the event. 
No, they don't do food but you are welcome to grab a slice or more from Tarantino's across the hall and bring it over. 
Lastly but importantly, I reserve the right to refuse credit to anyone I already play golf with, and who may have the ingenious idea of stealing sleeves, or picking up my balls on the course and claiming them lost… I know how you think!